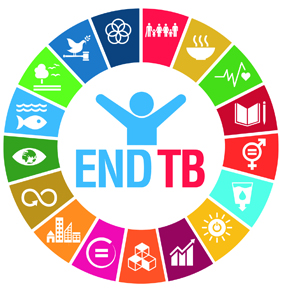 India bears world's highest burden of tuberculosis (TB), accounting for more than one-fourth of all TB infections. As such in 2016, TB accounted for approximately 1.7 million deaths, reflecting that India, despite its focused and concerted efforts on behalf of diverse stakeholders, has a long way to go. In this light the Indian Prime Minister recently advanced the TB elimination goal by 5 years, given its control and prevention poses a challenge at multiple levels such as correct diagnosis, strong public health schemes, continuing medical treatment, drug resistance, funding, nutrition etc.
Let us look at some of the macro- level challenges faced when tackling TB in India:
Socio-Economic Development
India is the largest TB inflicted country in the world with an estimated annual incidence of 2.1 million cases. This is due to several social detriments, which require sustained socio-economic development and reduced inequities, such as:
High baseline infection rate (~40% of the Indian population is estimated to be infected with TB)
High prevalence of risk factors such as poverty, malnutrition, overcrowding, smoking and diabetes. These favor not only the progression of infection to TB disease, but also its transmission.
Health Systems
In 1962, India launched National Tuberculosis Control Program, but it was largely ineffective. The slow pace of socio-economic development has indeed rendered a dearth of public health systems leading to almost negligible change in numbers of effected persons and sustained morbidity, mortality and transmission owing to TB.
Diagnosis— Apart from lack of early tests there also high chances of the official records missing the TB cases, either because the patient was not diagnosed or not notified to the national program.
Drug- Resistance— There are also concerns regarding the rising numbers of drug-resistant TB cases in the country. In key urban cities like that of Mumbai, increasing numbers of MDR-TB (multi-drug resistance) cases have been identified during the roll-out of rapid molecular tests. A trend of its own, it indicates towards gross mismanagement of tuberculosis.
Below are the numbers as per the National Family Health Survey—4 report (2015-2016), as per which at least 316 individuals per 100,000 usual household residents are suffering from tuberculosis, and while 305 residents suffer from medically treated tuberculosis.
NFHS-4 REPORT

State/ Union Territory
Tuberculosis
Medically Treated Tuberculosis
North
Chandigarh
89
89
Delhi
211
208
Haryana
234
229
Himachal Pradesh
148
148
Jammu & Kashmir
165
165
Punjab
156
155
Rajasthan
222
215
Uttarakhand
257
244
Central
Chhattisgarh
167
157
Madhya Pradesh
224
217
Uttar Pradesh
346
337
East
Bihar
661
637
Jharkhand
328
312
Odisha
338
322
West Bengal
356
345
North East
Arunachal Pradesh
846
799
Assam
311
295
Manipur
717
715
Meghalaya
549
542
Mizoram
253
242
Nagaland
657
640
Sikkim
475
475
Tripura
256
238
West
Dadra & Nagar Haveli
156
156
Daman & Diu
51
51
Goa
74
74
Gujarat
181
169
Maharashtra
245
238
South
Andaman & Nicobar Islands
615
571
Andhra Pradesh
320
296
Karnataka
180
172
Kerala
374
369
Lakshadweep
391
368
Puducherry
137
104
Tamil Nadu
360
348
Telangana
308
296
For sampling we can consider Indian States with maximum tuberculosis incidents in each of the zones here:
North— Uttarakhand
Central— Uttar Pradesh
East— Bihar
North-East— Arunachal Pradesh
West— Maharashtra
South— Andaman Nicobar Islands
Notably, each of the aforementioned states are facing some or the other socio-economic and developmental roadblock. Uttarakhand, Uttar Pradesh and Bihar for instance have areas marked by World Bank as some of the most economically backward in the country— where the annual income slab is below INR 10,000. Next, Maharashtra, has some of the highest rate of farmer suicides in light of frequent droughts and debt-burden, reflecting the sorry state of affairs with respect to economic constraints, inhospitable social and environmental factors and lack of facilities.  Furthermore, regions of Arunachal Pradesh and Andaman and Nicobar Islands are marred by inter-state territorial disputes, lack of facilities and infrastructural development for local population. Clearly, then the socio-economic factors have a key role to play in these regions with regards to Tuberculosis, where people are tied down by their economic status, social maladies and environmental degradation.
In these circumstances, the health professionals, public authority and citizens alike should acknowledge TB not just as a health disease but more of a social disease, where sustainable development is the key to tackle this epidemic. Whether it is building infrastructure, skill development, basic residential facilities of cooking gas (to replace traditional fuel), improved environmental conditions, nutrition or providing health facilities irrespective of any class, caste, race or gender— all of it together will generate a socio-economic response to this social problem. The statistics of the Indian states clearly showcase the number of TB patients which are deprived of such facilities, and not to forget those innumerable affected people who yet haven't made it to the records.
TB Mitigation
Apart from tackling the Socio-economic factors, in order to mitigate these the various stakeholders need to adopt a focused approach towards TB patients and their health issues in the nation, thereby ensuring easy access and patient friendly treatment. These include:
Increase the number of diagnostic facilities (public and private), which offer quality-assured diagnostic services. District heads should attempt to provide such services within a certain distance of all human habitations rather than the population norms (as we have presently, one diagnostic microscopy center per 100,000 population). This ways there will be equal access to many people.
Upgrade the existing diagnostic facilities with new molecular tests like a cartridge-based nucleic acid amplification test which can detect even the drug resistant TB.
Augment the number of treatment centers which offer cure for both drug-sensitive and drug-resistant TB.
Need to train and engage local TB control program managers as per national and international standards, in order to interact, establish and maintain partnership as healthcare providers.
Establish quality surveillance system which incorporates methods like prescription audits, exit interviews, developing indicators and mystery clients which capture information regarding TB diagnosis and treatment and also help in mapping out those unrecorded patients.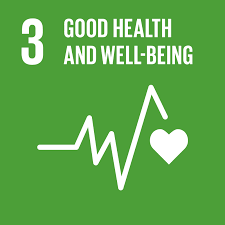 Significantly, Tuberculosis is curable, if right amenities and medical cum socio- economic facilities are provided. A focused approach towards the problem should be attempted in conjunction to Agenda 2030 which is a one-stop solution with set targets—i.e. Sustainable Development Goals. In context to TB, SDG 3—ensuring healthy lives and promote well-being for all at all ages. It encloses clause 3.3 which categorically states: "by 2030 end the epidemics of AIDS, tuberculosis, malaria, and neglected tropical diseases and combat hepatitis, water-borne diseases, and other communicable diseases" which is supplemented with indicator 21 indicating "Incidence, prevalence and death rates associated  with all forms of TB".
As such India, has the ability (strong leadership and impactful schemes) and the support system (read Agenda 2030) to bring about a diametric change. All we need is to march forward as one society, without indulging in any sort of discrimination, and catalyzing the sustainable economic development growth story which will have far-reaching effects with respect to disease epidemics and lack of quality health systems inflicting the nation.