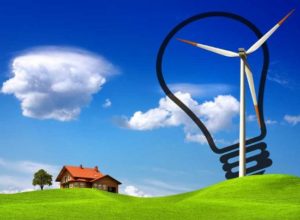 We are witnessing a dynamic change in the energy sector and the geopolitics around it. With fast stride towards the decarbonizing the economies, to developments such as lowered cost of solar power, electric vehicle era and secured fossil fuel supply— all together are changing demand-supply and production-consumption patterns of energy.
Even then, approximately 1.2 billion people lack access to electricity and to clean cooking fuel. While at one end we are preparing for a world of autonomous vehicles, on the other end we are still battling the energy poverty with people lacking basic amenities. Notably, the Agenda 2030 focuses on promoting equal opportunities to all people, and all parts of the society. Critical to this is SDG 7 which assures access to affordable energy— thereby forming a foundation for all other SDGs. Any effort towards creation of sustainable and resilient societies is inextricably linked to energy accessibility and affordability which in turn fuels societal growth and development.
"The Intergovernmental Panel on Climate Change (IPCC) projects that unless there is a dramatic switch from current practices, greenhouse gas emissions from industry will increase by somewhere between 50 to 150 percent by 2050. At the same time, industry is an important driver in the development of technical solutions and business models in the field of renewable energies and other clean technologies that support the implementation of SDG 7."— UN Department of Economic and Social Affairs
Conspicuously, there are three emerging mega-trends which are shaping today's energy and climate landscape— decarbonization, digitization and decentralization, which are responsible for:
dramatically reducing GHG emissions from industries by switching from fossils to renewables and increasing overall energy efficiency
leveraging modern information and communication technologies, allowing digital technologies to manage energy systems
moving towards decentralized energy systems which involves a decentralized energy generation and storage mechanism
There is thus a need to empower the entrepreneurial eco-systems for climate innovation especially in developing countries. This can be done by:
supporting technological advancements and building innovative entrepreneurship ecosystem, with special focus on small and medium-sized enterprises
ensuring equal and ubiquitous access to sustainable energy services for all
Enabling technology transfer to developing countries bolstered by knowledge sharing, policy frameworks, capacity building for energy projects, and fostering scientific research and development
Raise crowd funding for investing in low-carbon technologies and infrastructure
Developing clean technology hubs
Finally, government, corporate and academia partnerships to establish innovative digital technologies and policies network
The advent of new technologies with the help of safety net established by the corporates and governments will help tackle the climate policy issues and catalyze the low-carbon development. They will further enable the growth of new green industrial sectors, creating new opportunities and jobs, thereby helping the global economy and society. Ultimately, these efforts will help in building sustainable and resilient societies.